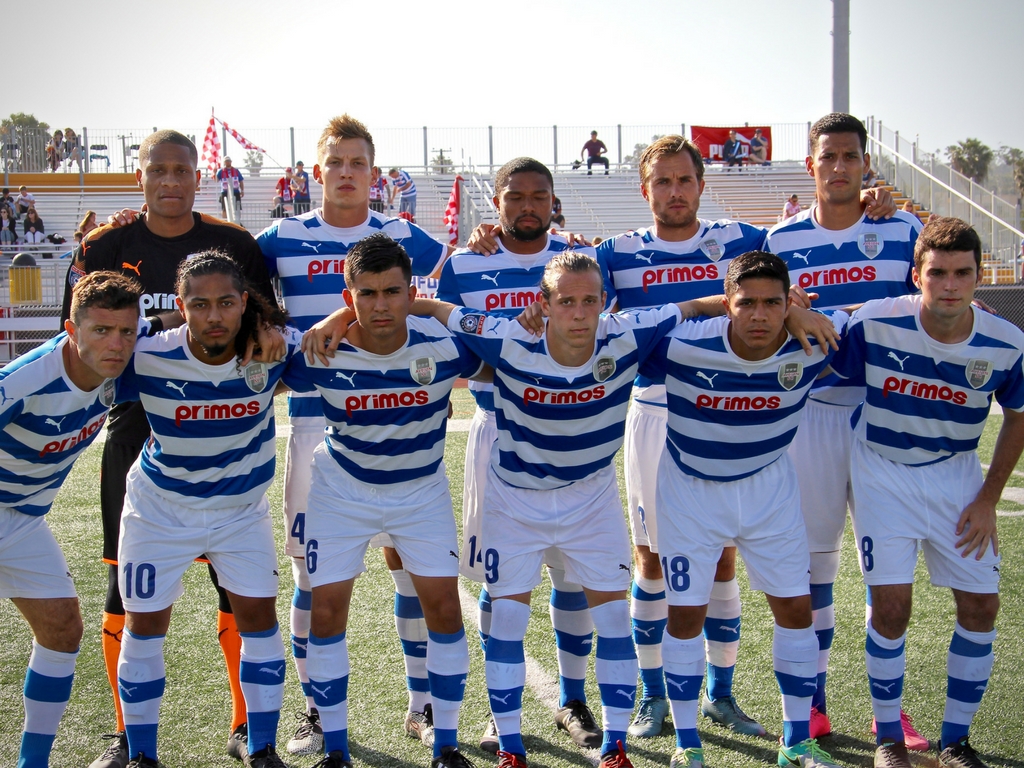 Albion SC PROS continue to press forward after a heartbreaking loss on the home turf this Saturday against Orange County FC, with the final score 0-1.
The game started off strong with the starting lineup: Jean Antoine, Frankie Sanfilippo, Luke Staats, Kuba Waligorski, Alex Torres, Luis Cardona, Sean Callahan, Michael Sauers, Felipe Liborio, Travis Nicklaw, Cameron Roget.
Albion kept up the pace with OCFC with the defense putting in some work; our first shot on goal was by Michael Sauers in the 23rd minute but OCFC's goalkeeper quickly shut it down.
The first card of the game was issued to Michael Sauers in the 30th minute giving OCFC a corner kick but with no avail.
The back and forth plays continued, with both teams keeping up the pressure and intensity in the heated game until something snapped.
In the 44th minute one of the star players, Travis Nicklaw, was issued a red card majorly jeopardizing the PROs' success, OCFC's player Daniel Yo was out for the rest of the game.
The whistle blew the first half ended with the score 0-0.
The second half continued and PROS stepped up the game making up for being down a player. However, OCFC proved to take advantage and scored the first and only goal of the game in the 52nd minute of the game by Staforde Palmer assisted by Erik Mueller.
After that the PROS couldn't quite recover although trying to maintain the same level of intensity and keep up the pressure.
The game took a turn when Goalkeeper Jean Antoine stepped out of the goal for a couple minutes and OCFC's players noticed attempting to get a breakaway but failed when Antoine slid tackled the player getting issued a second red card of the game.
Jackson stepped in for Antoine, despite being down two players the PROS did not allow another goal in and kept that fighting spirit till the last minute. When the final whistle blew the game ended, the scoreboard flashing 0-1 in favor of Orange County.
With their next home game coming up Head Coach Ziggy Korytoski plans to maintain the team's momentum and move past the loss.
"I think at the end of the day it was a tough game but I have full confidence in the guys they work day in and day out and everyone will step in and perform it will just be another good test…"
The PROS's next home game will be against City of Angels FC, May 6th at 5 p.m. Despite the tough loss the Albion's will keep their heads up and push through and come out stronger than ever.