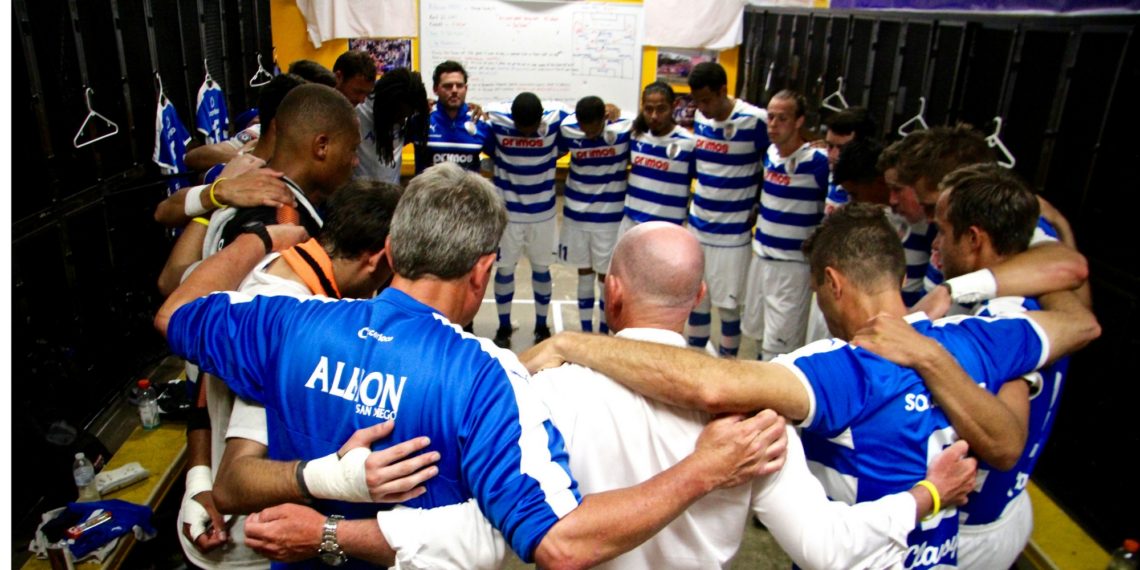 In the seventh game of the NPSL season, the Albion SC PROS head north to face SoCal SC on April 29.
The PROS have not lost to SoCal SC since the induction of the franchise. They seek to continue that streak and improve upon their 2-4 record when they face SoCal on Saturday night.
Keeper Kyle Jackson makes his first start of the 2017 season. Starter Jean Antoine will sit after receiving a red card against Orange County FC on April 22.
The PROS defense, led by Frankie Sanfilippo and Kuba Waligorski is the third ranked defense in the NPSL, only allowing seven goals.
In contrast, SoCal has allowed 12 goals and sits fourth overall with a win-loss-tie record of 2-2-2.
The two Southern California teams square off at 6 p.m. at the Fairplex in Pomona, California. Tickets are on sale starting at $5.
After SoCal SC, The PROS play City of Angels FC at 5 p.m. on May 6 at Mission Bay Stadium. Only four days later, the PROS make their opening appearance in the US Open Cup against Chula Vista FC at 7 p.m. on May 10 at home.