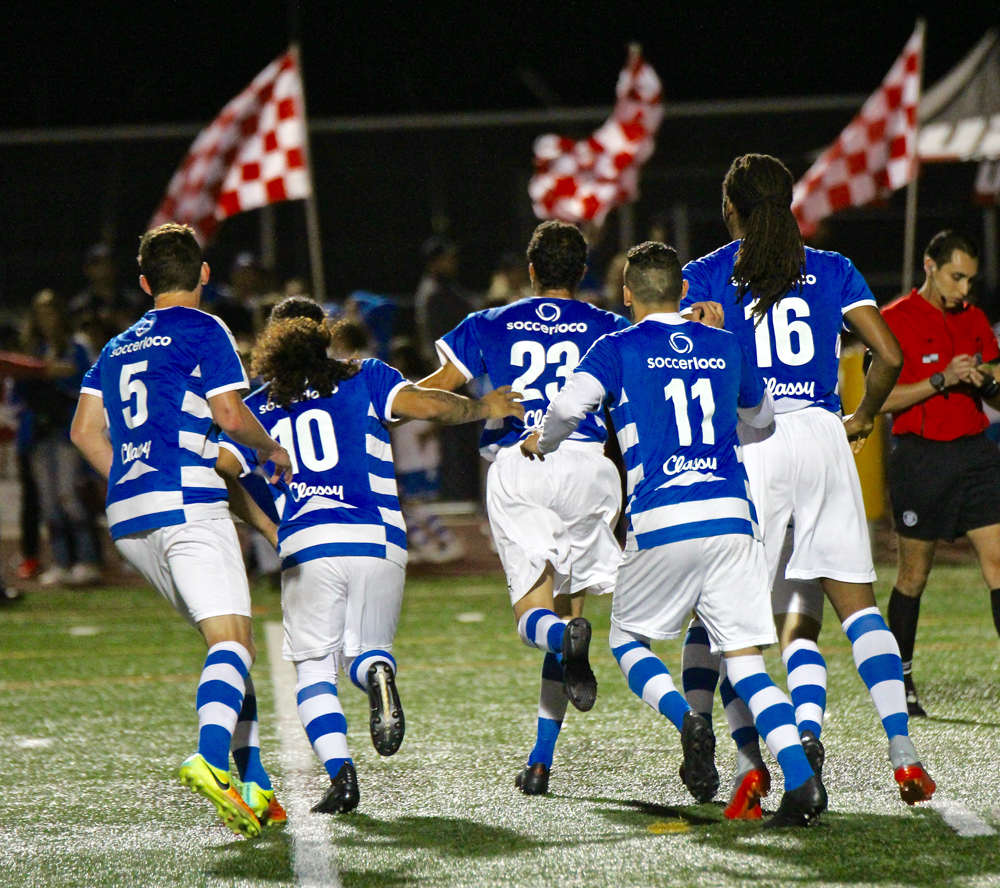 SAN DIEGO – Calif. Three games deep into a NPSL win streak, the Albion SC PROS are set to host the Riverside Coras at 6 p.m. on May 20 at Mission Bay Stadium.
The Coras sit atop the Southwest Division and the PROS are chasing the championship only a few spots behind, making the divisional game even more important. Through the last three NPSL games, the PROS have scored 11 goals and only allowed five.
Amani Walker, the Week 9 Mitre USA National Player of the Week, led the PROS through the last three games. On May 6 at home against City of Angels FC, Walker completed his first hat trick of the season. Additionally, he had one goal in a 2-1 victory on the road against the Oxnard Guerreros on May 13, clinching the PROS three-game streak.
Fellow UC Irvine graduate Tre Hayes is not far behind Walker. Hayes has one goal and three assists; two assists went to Walker in a push to complete the hat trick on May 6. At Del Sol Stadium against the Guerreros, Hayes had another assist to Mike Sauers.
"In order to win, goals need to be scored and [Walker and Hayes] are both scoring and creating for others. They add major size and strength to our team – the goals we hope will continue," said Head Coach Ziggy Korytoski.
After a tight schedule, with three games in eight days, the PROS had a full week to prepare for their return home and continue the push to the playoffs.
As far as motivation for players and coaches heading into this matchup, Korytoski emphasized rising to the standard of the league leader.
"It's a great opportunity for us to pick up three very important points. Coras is a very talent, hard-working team that has sent the standard so far this season. Let's make the most of this opportunity."